Valefor (Tur) "Screams of Suicide"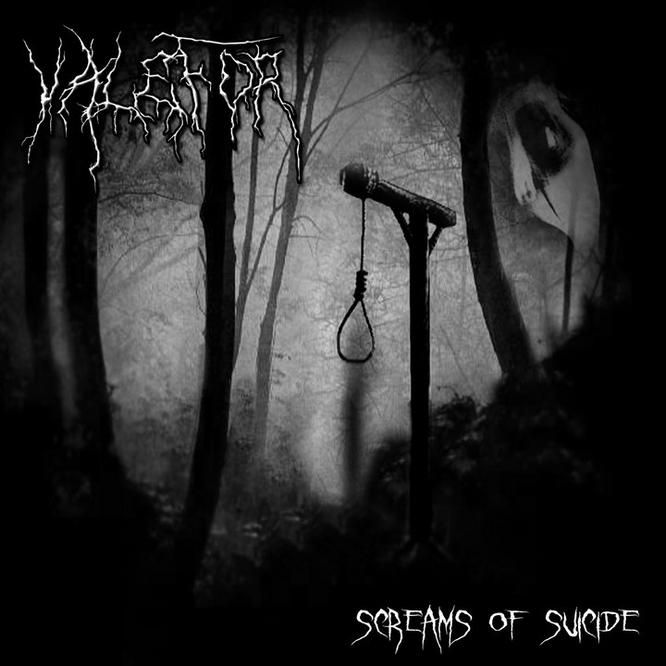 Full-length, Rigorism Prod. , 2010
Genere: Depressive Black Metal
Grande attesa per il debutto dei Valefor, nuova one man band dalla Turchia. Mi approccio dunque, con cautela, a questo Screams of Suicide e, già dal secondo ascolto mi rendo conto che Sargathus con il depressive ci sa davvero fare. Il dolore e la passione che sa trasmettere sono letali, i riff oscuri e carichi di odio si insidiano nel cervello e non lasciano tregua dall'inizio alla fine dell'album mentre lo scream è terribilmente incisivo e lacerante.
Apre Silent Melancholy, con il suo sottile velo di malinconia a far da sfondo alla consapevolezza di dolore che caratterizza l'intero disco. Si tratta della consapevolezza di chi ormai sa che la sua anima è condannata, sa di non avere più speranza e trova conforto soltanto nell'esternazione del suo continuo dolore interiore. Sargathus conosce il suo destino, per questo non si lascia andare a sentimenti come angoscia, rabbia e sconforto. Il sound non è eccessivamente violento e il ritmo non elevato proprio per riprodurre al meglio la voce dell'anima. Superlative Screams of Suicide e Life belong to Darkness mentre in The Tears of Isolation si respira un'atmosfera leggermente più distesa, data dal sollievo che soltanto la solitudine sa regalare. Death Smelling Loneliness è oscura e profonda, molto sentita, ma proprio per questo tende a risultare incomprensibile per chi non condivide quel dolore eterno.
In conclusione mi sento di premiare questo lavoro e le capacità artistiche del suo compositore, nel depressive abbiamo tanto bisogno di persone come Sargathus.
Recensione a cura di: Laraerica
Voto: 75/100
Tracklist:
1. Silent Melancholy 08:14
2. Screams of Suicide 08:52
3. Lifes Belongs to Darkness 08:16
4. The Tears of Isolation 11:30
5. Death Smelling Loneliness 06:54
6. Cursed Ceremony 07:10
Total playing time 50:43
http://www.myspace.com/valeforband